Nutrition
Just as fitness should enhance your life outside of the gym, the food you eat should help you look, feel, and perform your best. All KPxFitness coaching plans include both fitness and nutrition guidance.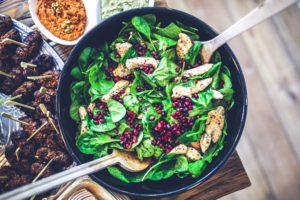 This is not another weight-loss diet. We look beyond short-term, quick-fix fads to develop healthy eating habits. Emphasizing real, whole, nutrient-dense foods, we'll come up with an eating strategy you can sustain for life. Food should nourish you, but it should also be enjoyable. If this means eating chocolate or enjoying a glass of wine most nights, then so be it!
With this habit-based approach, you'll learn the skills you need to nourish your body so that you can stop obsessing over detoxes and diets, and start living your life to the fullest.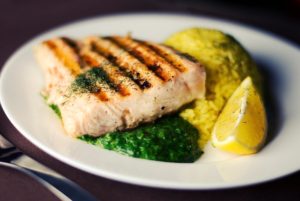 What you get with nutrition coaching:
Guidance on making healthier food choices that fit into your life.
Recipes and ideas for meal prepping to make your life easier.
Support when you "slip up" so you get right back on track.
More advanced athletes receive macro (protein/carb/fat) recommendations to follow.
What you DO NOT get with nutrition coaching:
Restrictive rules about what to eat and what not to eat.
Judgement about your food choices – I'm here to support you and help you fit in foods you love.
A short-term detox or a ton of supplements that empty your wallet.
Using what you learn in KPxFitness nutrition coaching, you will free yourself from "diet rules" and learn to make healthy food choices a part of your everyday life. This sane and sustainable approach to nutrition will help you lose weight, build lean muscle, improve your performance in the gym, enhance your energy, and enable you to live an all-around healthier lifestyle.
BONUS: In the words of a former nutrition coaching client, you'll do all this while "still getting to eat ice cream" 😉
Contact info@kpxfitness.com for more information and to set up your free initial coaching call.