Wondering what to get the gym rat or fitness fiend on your holiday list? Whether you're looking for stocking stuffers or the perfect gift to add to their home gym, these gifts are bound to be a big hit!
Stocking Stuffers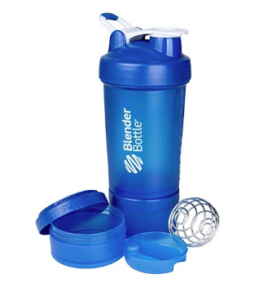 Blender Bottle is the best protein shaker cup in the industry, with a metal whisk ball that ensures your protein shakes up silky-smooth without any clumps of protein powder. The "Pro Stack" Blender Bottle system comes with a storage cup that attaches to the water bottle. This cool accessory means you can carry your protein separately while you sip on your water throughout the day, and the nifty lid has two compartments for vitamins and supplements.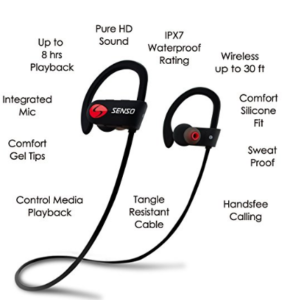 Bluetooth Headphones. Never worry about tangled chords or dropping your phone off the treadmill again. These Senso wireless headphones are Amazon's Choice and a best-seller for wireless headphones. They are reliable at a 10-15 foot range (in my experience) so you can keep your phone in a safe place while you sweat your face off to your favorite workout jams. These headphones are noise-canceling and come with different rubber tips to fit your ears perfectly. Their sound quality isn't amazing, admittedly, but you can't beat the look, feel, and function for the price point. For a nicer pair, look into Power Beats or Bose SoundSport headphones.
For the home gym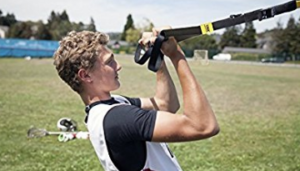 TRX Suspension Trainer – TRX calls itself a "workout in a box," and it's true – you can get an effective full-body workout anywhere you go with these sleek suspension straps. They pack easily into carry-on luggage, or you can stash them in your car trunk to rock a quick bodyweight session while you're on the road. Plus, the TRX "GO" package is more compact and easier on your budget compared to the original TRX system.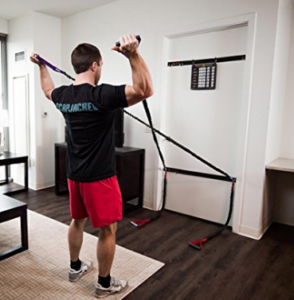 Crossover Symmetry – Keep your shoulders healthy with these resistance bands specifically designed to improve range of motion, stability, and strength at the shoulder joint. This system can be set up in a door frame or a squat rack, so whether you workout at home or take them to the gym, you can ensure your shoulders are ready for all the pressing and pulling movements your throw their way.
For another go-anywhere option, pick up heavy duty resistance bands. WODfitters resistance bands come in different sizes and strengths. With just 2-3 bands, you can get a full-body workout anywhere. Choose a heavier size for the lower body and a skinnier band for upper body exercises. You can perform curls, presses, rows, squats, deadlifts, and of course, assisted pull-ups – with these bad boys. And they easily pack into your carry-on luggage.
Recovery tools
Recovery is just as important as the workout itself. With these rollers, your fitness friends won't have to skimp on soft tissue and mobility work.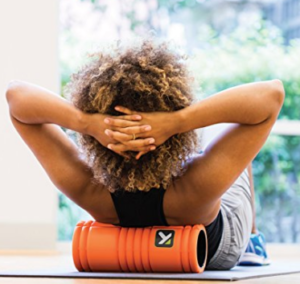 The Trigger Point GRID roller is perfect for mobility work at home or at the gym. The travel size roller packs into a duffel bag so you can take it to the gym to loosen up pre-workout and speed up your muscle recovery after a tough workout. Or use the roller to iron out any kinks while you Netflix binge on your favorite holiday movies.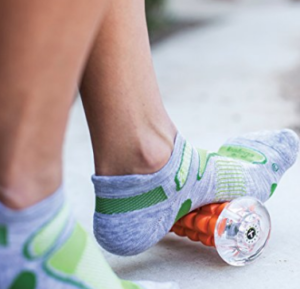 For more targeted pressure, pick up the Trigger Point Nano foot/calf roller. This is the perfect tool to gift mom as a "thank you" for being on her feet all day in the kitchen, preparing a holiday feast. And it's a great stocking stuffer for runners and skiers, too.
Nutrition Upgrade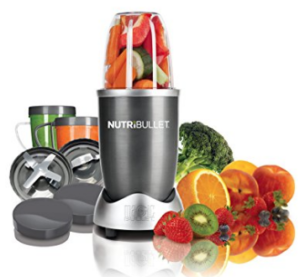 Nutribullet – Use this compact yet powerful blend to whip up delicious, healthy snacks and meals. Beyond making amazing frozen protein smoothies, you can use the Nutribullet to make soups and sauces, salsa, guacamole, hummus, and a ton of other healthy snacks. I use mine daily, and it stands up to even the toughest tasks.
Another great idea: Subscribe your friends and family for a meal delivery service like Blue Apron, Hello Fresh, or Sunbasket. These companies deliver fresh ingredients to your door, along with full recipes to prepare delicious, healthy meals at home in about thirty minutes.

The "Wrap Up"
Hopefully you're equipped with ideas to impress the fitness buffs on your shopping list this holiday season. Now I'm curious… what's the best fitness gift you've ever gotten? Drop a comment below and let me know.